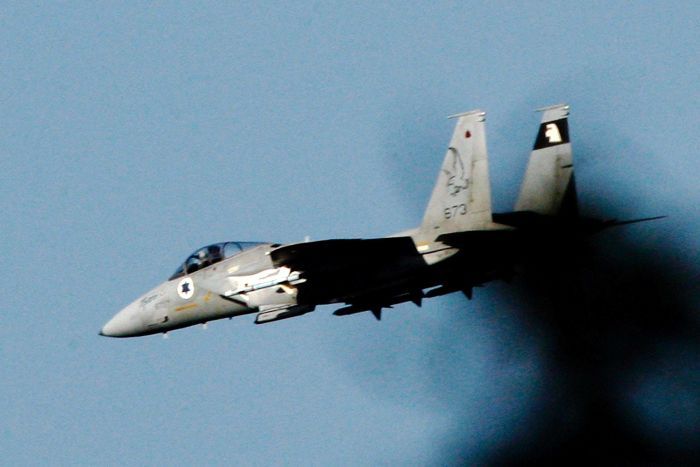 January 19, 2015
The son of slain Hezbollah military leader Imad Mughniyeh and four operatives were killed on Sunday when an Israeli helicopter fired missiles at his car in the Syrian province of Quneitra, near the border with Israel, Hezbollah official media confirmed.
Jihad Mughniyeh and the four others were killed when their convoy was hit. His father, who was on the United States' most wanted list for attacks on Israeli and Western targets, was assassinated in Damascus in 2008. It is widely assumed that Israel planted the car bomb that killed him; Jerusalem has neither confirmed nor denied this.
Western intelligence sources say that a unit headed by Jihad Mughniyeh plotted to attack Israel with rockets, anti-tank missiles and bombs, and planned to send terror operatives into Israeli territory. These attacks were meant to target Israeli troops and civilians in the Golan.
Hezbollah fighters in towns and villages along the border with Israel went on high alert following the strike, said an official from the group. In the Shi'ite-dominated areas of south Lebanon and Beirut, the streets emptied quickly as residents feared an escalation. Hezbollah-run Al-Manar TV warned that Israel was "playing with fire that puts the security of the whole Middle East on edge."
The strike came three days after Hezbollah leader Hassan Nasrallah said he considered frequent Israeli strikes in Syria as major acts of aggression, and that Syria and its allies had the right to respond. Hezbollah has been fighting alongside President Bashar Assad's forces in Syria's nearly four-year-old civil war. Israel has struck Syria several times since the start of the conflict, mostly destroying weaponry such as missiles that Israeli officials said were destined for their long-time foe Hezbollah in neighboring Lebanon.